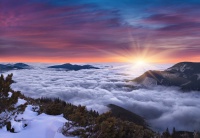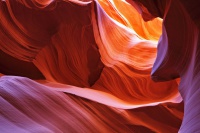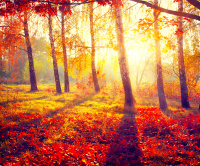 AH! 
Affairs only exist if the other half is not aware of what is going on and finally gets to find it out. 

If the other half is informed before the event then it can no longer be an affair. 

The question is why not negotiate this possibility before it actually happen? 

You see affairs happen all the time in about 99.9% of couples. In our minds we are all at it. Some which is the minority actually put the  mental affairs into practice. 

Whether mental emotional or energetic an affair is an affair so we better draw the roadmap BEFORE MARRIAGE, BEFORE WE DECIDE TO BECOME EXCLUSIVE TO EACHOTHER.

To achieve this couples need skill maturity honesty no fear freedom of expression, respect and tantra is here to help to help couples to achieve this.

Tantra practitioners have mastered the art of love without multiple partners without ever having the need for an affairs.  Affairs amongst tantra practitioners is un umbroken taboo. We are devoted to our lover and that lover is SELF. 
DEAR OH DEAR WHY? 
The chances are you are going to end up with exactly same type of person.
Unless violence, abuse and serious niglet is involved we say don't bother with  divorce. Learn to recognise your own individual issues. In tantra we say our partners are our greatest teachers because through them we see ourselves. In tantra we teach the skill of self love and acceptance.

We resolve conflict through communication skills. we unwrap teh emotional content from issues  that must be addressed with honesty and maturity. Tantra is an amasing tool to help couples regain desire and love for contact and the joy of each others presence. we get ride of the bedroom and we turn the entire home into a temple where the couple can be in the presence of one another with love, wisdom, devotion, forgiveness and understanding about individual aspect of one another. 

This is about getting rid of the "two that become one". Tantra is about going back to that perfect one we loved for being so unique so special to the point we wanted to share our lives with.  

That one is there suffucated oppressed gasping for space and opportunity to assert its perfect uniqueness and existance as an in dividual not as someone another half.  We have the skills we use touch, laughter,  massage, energetic play and meditation. come and talk to us before that silly and potentially unecessery divorce. 
Why not? If ther is a crises lets at least enjoy it. the secret is to be utterly meserable utter inresponsible, totally selfish, without hurting and causing emotiol discomfort and financial burden to others.
Men hit middle age crises and they go and have an affair. WHY? 
A nice excuse. Middle age crises seems to be a narrative of discontend and an opportunity for men to assert their will in a way they can come back to where they left things at without ever making any serious commitment or taking steps and decisions they later regret. 
This middle life crises can be solved in an instant allis required is sound consciousness of one's own will and skills to communicate such will to those who would be affected by our choices. 
here is the problem people want honey but people are scared of  bees. If we want to assert our will we ough to welcome the consequences whcih will come from other people decision to protect their emotions feelings values and the lifestyle they cultivated theough a life lived together.  
LIke affairs middle life crises must also have a road map which must be drawn before marriage. This human tendacies must be discussed and a contigency put in place so that both sides know exactly how to handle the situation in a amicable fair and respectful manner.  How can we help you achieve just that?